Advancing the world of health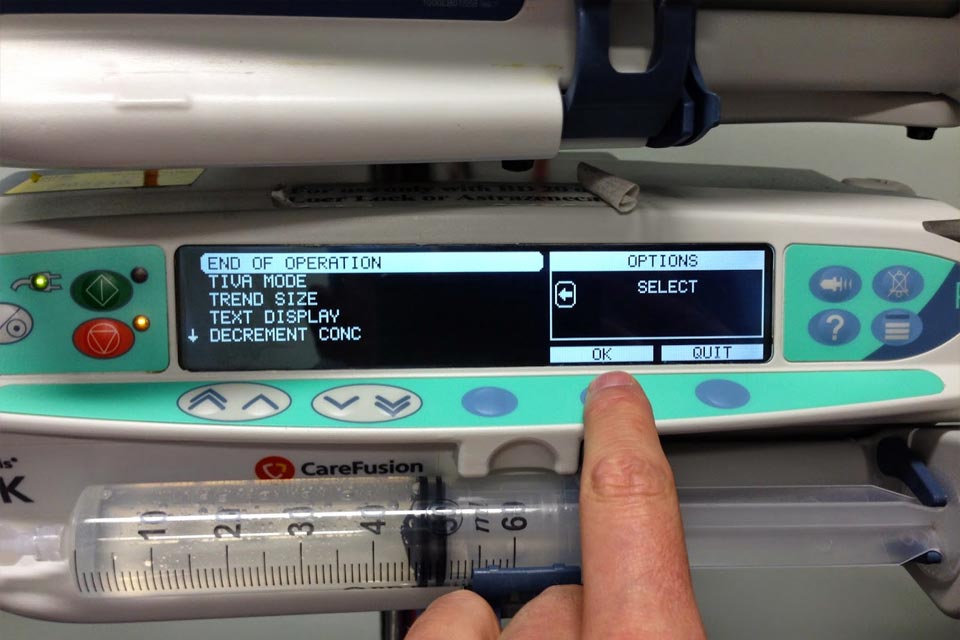 Company Profile
BD is a global medical technology company that is advancing the world of health by improving medical discovery, diagnostics and the delivery of care. BD leads in patient and health care worker safety and the technologies that enable medical research and clinical laboratories. The company provides innovative solutions that help advance medical research and genomics, enhance the diagnosis of infectious disease and cancer, improve medication management, promote infection prevention, equip surgical and interventional procedures and support the management of diabetes.
BD Videos and White Papers
Alaris™ GP Plus Volumetric Pump with Guardrails™
Designed for use in key areas
Acute and sub-acute applications require a simple and easy to use volumetric pump. Our Alaris™ GP Plus volumetric pump provides a versatile and flexible platform for infusion therapy which is suitable across a broad range of applications.
The Alaris™ GP Plus Volumetric pump offers a range of features suited to drug therapy, blood transfusions and parenteral feeding: including a large, clear display, intuitive operation, and a wide range of specialty sets. Ergonomic casing allows ease of transportation, cleaning, and a variety of mounting methods, including the Alaris™ Gateway Workstation: providing extensive data connectivity compatible with Patient Data Management Systems (PDMS) and Hospital Information Systems (HIS) through open network architecture.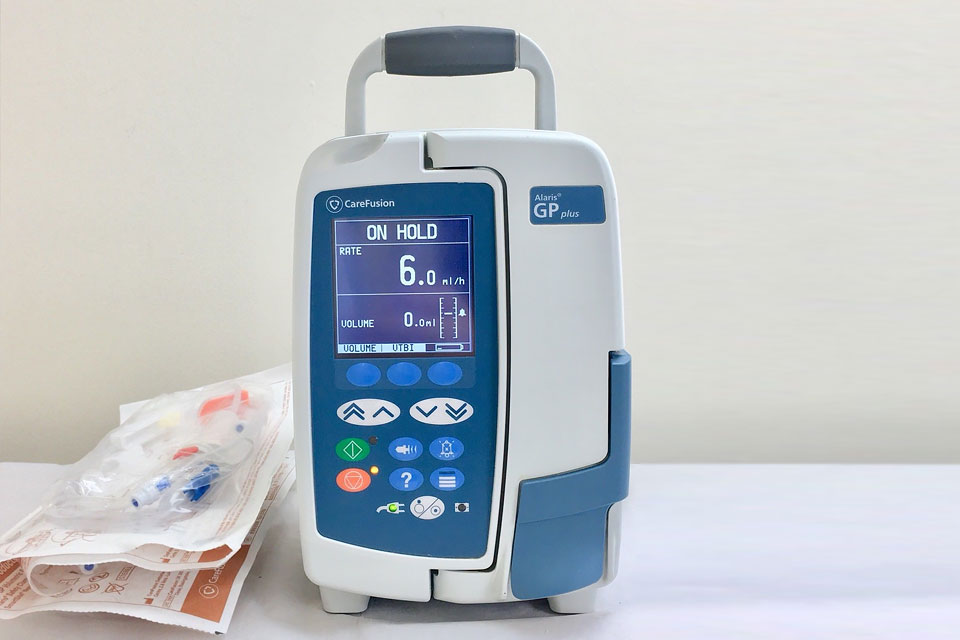 Alaris™ CC Plus Syringe Pump with Guardrails™ Safety Software
Intensivists have the highest expectations of their infusion pumps. Safety, ease of use, and practicality are just some of the most basic requirements. The Alaris™ CC Plus syringe pump from BD, delivers exclusive capabilities for significant bedside advantages.
In-line pressure monitoring improves the early detection of occlusions, by reducing time to alarm, can help prevent sub-therapeutic medication and the risk of I.V. complications and post occlusion bolus.
The Alaris™ CC Plus syringe pump offers a range of features suited to drug therapy, blood and blood products and epidural therapy, including: large, clear display, intuitive user interface, integrated design and wide range of specialty infusion sets.
The Alaris™ CC Plus syringe pump is also compatible with the Guardrails™ Suite of safety software giving you the power to identify, track and, ultimately, prevent many of the most harmful IV medication errors. The Alaris™ CC plus syringe pump represents one of today's safest and most advanced syringe pump technologies.
Alaris™ PCA Module
Integrate your hardware platform and user interface
The Alaris™ PCA Module integrates a syringe-based patient-controlled analgesia (PCA) device with large volume pump (LVP), syringe, EtCO2 and SpO2 modules on a single hardware platform.
Reduced respiratory failure
The PCA infusion pauses if the patient's respiratory parameter falls below hospital-defined EtCO2 or SpO2 limits.

Decreased adverse drug events
Guardrails™ MX drugs error reduction software helps reduce adverse drug events.

Monitoring for all at-risk patients
The module follows industry best practice recommendations for continuous EtCO2 and SpO2monitoring.
ChloraPrep™ Patient Preoperative Skin Preparation Product Line
ChloraPrep™ applicators are available for a range of minor and major medical procedures.
The 2% chlorhexidine gluconate and 70% isopropyl alcohol formulation provides rapid-acting1 and persistent1,3 antiseptic activity against a broad spectrum2 of microorganisms.
ChloraPrep™ applicators promote gentle friction to help the solution penetrate the first five cell layers of the epidermis, where 80% of microorganisms reside.4 The patented ChloraPrep™ applicator promotes aseptic technique and reduces the risk of direct hand-to-patient contact, helping prevent cross-contamination.5
Safe-T-Centesis™ drainage system
Put safety first in thoracentesis and paracentesis
The Safe-T-Centesis™ thoracentesis/paracentesis device can help reduce risks of percutaneous needle drainage. During thoracentesis and paracentesis procedures, the latex-free device can also help enhance patient comfort and procedural flexibility.